ISO27001 Implementering
Vi  er eksperter i implementering af ISO27001. Vi kommer gerne forbi til en uformel snak om, hvordan I overholder retningslinjerne, bliver certificeret og vedligeholder sikkerheden.
CISO / DPO
Leave a Mark Consulting Group tilbyder en fast årlig aftale som CISO eller DPO services. Få adgang til nogle af de bedste it-sikkerhed og compliance eksperter i danmark
NIS2
Leave a Mark Consulting Group har stor erfaring med at implementere den nye NIS2 standard ud fra det godkendt EU direktiv
ISAE3000 & ISAE3402
Vi implementere og vedligeholder de to revisor erklæringer ISAE3000 og ISAE3402. Vi sikre hele forløbet fra projektledelse, risikoanalyse, implementering til gennemfør revision
Managed SOC
Leave a Mark tilbyder forskellige type at managed security operation center. (SOC)  Vi er partner med Datadog som udvikler verdens førende løsning til overvågning og analyse af sikkerhed, performance og abnormaliteter 
D-Mærket
Leave a Mark Consulting Group har stor erfaring med at implementere forskellige standarder D-mærket er den nye standard for digital tryghed og ansvarlighed.
Læs mere om  D-mærket HER 
Kontakt os på +45 535 27000 for en uforpligtende samtale 
Hvorfor vælge Leave a Mark Consulting Group
Vi er ikke bare specialister inden for Cybersikkerhed,  ISO27001 og GDPR. Vi sørger også for at gøre processerne så simple, effektive og så automatiserede som muligt for at reducere omkostninger og vedligehold fremadrettet.
Leave a Mark Consulting Group fokuserer på at implementere arbejdsgangene, så virksomhederne ikke bare får certifikatet, for officielt at have papirerne i orden, men så processerne let kan tilgås og vedligeholdes, så sikkerheden altid er optimal.
Samtidig arbejder vi med at styrke og præcisere de gevinster, en automatisering og effektivisering af processerne medfører, med det formål at spare kunderne for tid og penge.
UDVALGTE REFERENCER
Danfoss
Produktions Virksomhed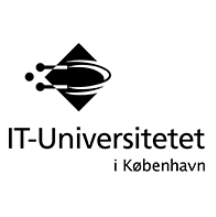 IT universitetet
It universitet
JN DATA
IT-drift og -infrastruktur